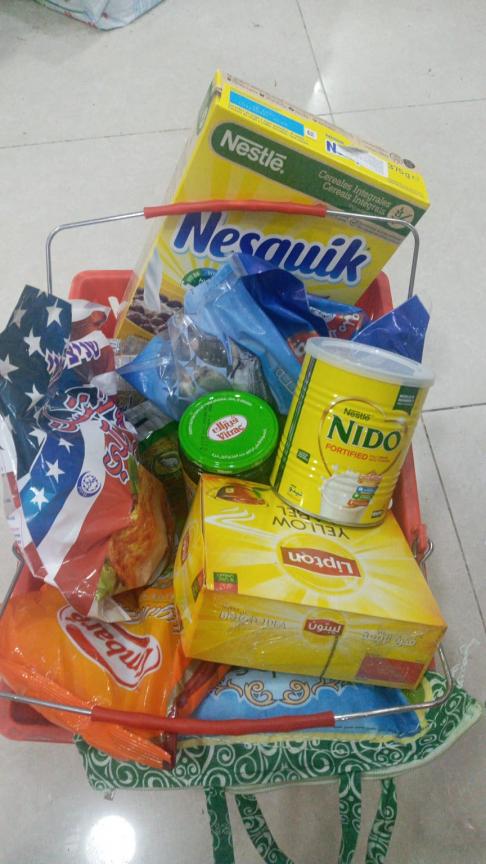 Celebrating His birth by giving to those in need in Bethlehem & impacting entire families for Christ!
There are 40 pledges remaining out of 40.
BIRTHDAY GIFTS will be received from December 1-25, 2021
In the "little town of Bethlehem" where Jesus was born 2,021 years ago, there are families in need of food, medicine, diapers and baby milk. With their borders closed since March 6, 2020, there are many who have lost their jobs, income and ability to provide for their families (depending heavily on the tourists that came to visit Bethlehem).
Life Changer International has identified families who are suffering and cannot purchase the basic essentials (food, diapers, medicine and baby milk). Many have family members that have or had Covid-19 and have not been able to work. We would like to assist them in the name of Jesus. We have people on the ground ready to assess, purchase, assemble and distribute these "gifts" to them in time for Christmas. Some are Christians and some are not. Imagine what YOUR GIFT would mean to them in a very tangible way.
YOU can help today!
BIRTHDAY GIFTS are as follows:
$15.00 will buy 1 package of 40 diapers
$15.00 will buy 1 can of powdered baby milk
$60.00 will buy a bag of food for a family that will include fresh veggies, fruits, fish and sweets, too!
Any gift amount that you decide upon will be appreciated and will impact lives in the very city that Jesus was born. Consider joining us in 2022 as we go visit these same families IN PERSON next year!
We thank you in advance for your generosity. If you would like to "designate" where you would like your gift to be assigned to (diapers, milk, food or medicine), please note that when you give.
Get more information
Let us know how to get in touch and we will answer any questions you may have.
Back this expedition
Make a pledge to support this project today! Each pledge supports one unit of the project as described. Pledge for one unit, or pledge to support the whole project; the choice is yours!